Welcome to the Wiki!

Welcome to the Naruto Fanon 2 Wiki!
We have been editing 61 articles since we were established in 2019.
This a wiki of fan-invention. Fans of the series are free to create their OC's, their own storyline(s), etc.
About Us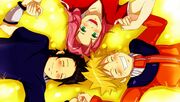 The Naruto Fanon 2 Wiki, founded in 2019 by YoakeYokosan, is a wiki of fan fiction based on the Naruto universe. In this wiki we allow users to make their own fan fiction stories, characters, jutsu, etc., without having to worry about if it messes up the real Naruto storyline, this is fan fiction anyway!
Please Create A Page!
To create a new article, simply enter the article title in the box below:
<createbox>
width=24 break=no buttonlabel=Create new article </createbox>
Announcements
Here the Administration Team will announce the updates or publish news related to the Wiki.
Random Article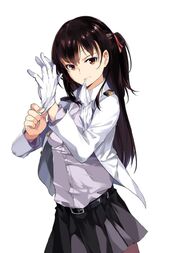 Yanagi Sarutobi is a kunoichi and the twin sister of Yokohama and the older sister of Tsurī and Sōmei Sarutobi. She is the daughter of Kōya Sarutobi and Miori Uchiha.

Read more about Yanagi Sarutobi →
Hall of Fame
The Hall of Fame is a place were some of the best pages get placed. A full list of all honoured articles can be found here.
Here are some rules:
No cussing
No cyber-bullying
Keep everything PG